Welcome to the MPA Pool players web Site.
Next MPA Event is "The Break Room" in Duluth, Minnesota.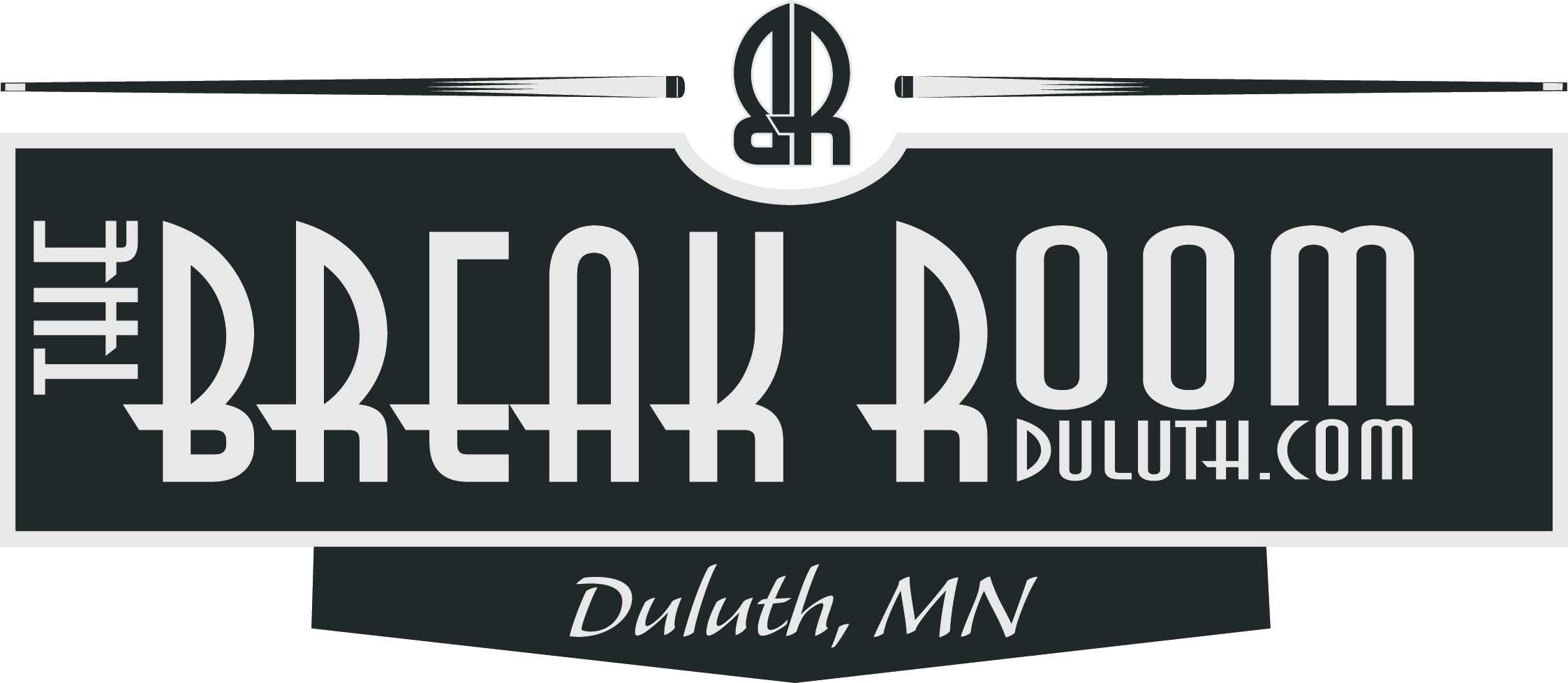 This is the first time at this location for the MPA. Probably since it has only been open for a month or so.
So let's "Break" this venue in right. :-)
Black Bear Casino Cancels MPA Championships Pool Tournament.

On Wednesday, April 1, Black Bear Casino Resort notified Midwest Poolplayers Association that Black Bear will NOT host the MPA Championships Pool Tournament this April 8 - April 12.

I deeply apologize for this unforeseen turn of events and for any inconvenience and disruption. Please email me at ctpool@aol.com with any questions or additional information you may have about your entries, reservations or any other matters about this month's MPA Championships. Please DO NOT contact Black Bear about this.

We're hopeful that we'll be able within a week to announce the new date and location for this event. That announcement will appear on MPA's website, www.wpapool.com. We'll also email each of you with that information. Rest assured that the $25,000 in added tournament money is safe and will be there for the rescheduled event. If you have any suggestions or information about this, I welcome you to e-mail that to me at ctpool@aol.com.

Once a new date and location are announced, all tournament entry and event information will be carried over to the new event. If you would prefer receiving a refund instead of applying your entries over to the new event, please e-mail me at ctpool@aol.com with your entries information, and I'll promptly send you a full refund check.

Again, I very much apologize for any inconvenience or disruption, and I look forward to seeing you at our rescheduled MPA Championships Pool Tournament.

John Stich
Note: Your current browser version is not supported!
You are using Unknown / 0.0 / 1 which can not support some of the functions on this site.
default
CCBot/2.0 (http://commoncrawl.org/faq/)

This browser version is NOT capable of doing online registration, you will need to upgrade before you can register on this site.
We have tested and support the following browser versions or higher:
Click on one of the above links to upgrade your browser.
2014 - 2015 Season
Upcoming Tournaments




Northern Lights Casino $12K Added




Wed, Jan 20, 2016

- Sun, Jan 24, 2016




$12,000 Added at Northern Lights Casino - Walker, MN




Wednesday 8 p.m. Start - $2,000 Added Singles 9-Ball - Upper & Lower Divisions




Thursday 8 p.m. Start - $5,000 Added Singles 8-Ball - 5 Divisions




Friday 8 p.m. Start - $5,000 Added 5-Person Team 8-Ball - Handicapped




All Play will be on 7' Valley tables with Red Circle CueBalls




Unsanctioned players can get sanctioned onsite so Everyone Can Play!!!




Get your hotel room booked - Call 1-800-252-PLAY to book your room now.





This is a MPA sanctioned tournament. You MUST be a MPA Member to participate! This Tournament will be run by the MPA.
A word about credit cards.
I have had some complaints about the 5% service charge we put on credit card usage.
Credit cards are a lot of work! But they are also a convience for the players, particularily the Canadian players.
I have attempted to put notices and even line items for the charge, so it is clear, before you click the button to charge the event on your card.
If you call me to do this on the phone I attempt to make that charge clear, however, if we get off on some conversation topic I may forget, and I am sorry if you were not aware of the service charge.
I don't like this service charge, but if we were to remove it we would have to raise the entry on all players, 2-5 dollars for singles and $15 for teams just to cover the overhead for accepting credit cards for some of the players.
So if the service charge is worth the 5%, please use it. If not, send us a check.
Credit Card Policy
It seems like all I do is make comments about credit cards. They are a real convenience for a lot of players so we want to continue taking them.
For the most part I haven't had much trouble other than people forgetting that NorSoft Consulting does the credit cards and that is what shows up on the statement.
There has been several incedents where players have tried to get the charges reversed. Well this is a pain since I need to get receipts and send them to bank, not to mention the forms that accompany them.
The thing that these incedents all have in common is that they were using someone elses credit card. SO this year the name and billing address for the credit card being used will need to match the name and address we have on file for the player. The only way you will be able to get around this is to call us with the credit card information and explain why the names do not match.
When you get a minute.
So if you are an individual or a league operator make sure you understand the sanctioning rules for the upcoming by reading the 2014-2015 League Operators Manual.
Finally
We would appreciate comments and suggestions on what we have or what content, as a pool player, you would like to see on this site. Send comments to us at MPAPool.